It's Time for the Annual Stewardship Drive!
Stewardship Dinner, March 2 at 6:00-8:00 PM in the All Souls Small Hall
You're most cordially invited to join us and enjoy dinner, talk with your fellow All Souls members and friends about what brings and connects and excites you about our religious community, and consider your financial pledge to All Souls for the upcoming 2019-20 fiscal year (which runs from July 1, 2019 through June 30, 2020).
A pasta buffet will be provided for dinner. All you need to bring is yourself! In addition to the great food and stimulating conversation, you'll hear informative and inspiring words from our Minister and President.
You can sign up by 1) using the button below, 2) calling the church office at 633-7717, or 3) signing up at the Welcome table on Sunday after service. We look forward to seeing you there!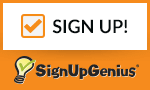 Pledge Online!
Can't make it to a Stewardship Dinner? You can make your pledge online using this form. Or, stop by the Stewardship Table in the Small Hall before or after service on Sundays.
Pledge Payment Methods
To ensure that your pledge payments are recorded accurately in our church records, and that you receive proper credit for your charitable contributions, please do the following when making pledge payments:
If paying by check, write

2019-20 pledge

in the memo line of your check.

If paying by cash, use an envelope, and write your name and

2019-20 pledge

on the envelope.

If paying by credit card, set up the payment as a

2019-20 pledge

payment in your name.

If paying electronically – for example, by automatic payment from your bank account – please instruct your bank or other electronic payor to include your name and

2019-20 pledge

with the payment.
Setting Up Automatic Payments to ASUUC
The following methods are available to set up automatic payments for your pledge to All Souls. These also work for any other payment you may want to make in the future (for example, to pay for auction items you won, or to make a one-time contribution against a matching fund offer). 
Instruct your bank to send a check by U.S. Postal Service to All Souls. Your bank's online option may list this service as "Bill Pay." Have your check made out to

All Souls Unitarian Universalist Church

, or simply

ASUUC

. You can specify the frequency of payment (e.g., monthly), the date on which the payment should be sent, and the length of time that payments are to continue.

Have the funds electronically transferred from your account to the All Souls checking account. This on-line option from your bank is sometimes listed as "Transfers," "Electronic Funds Transfers," or "Bill Pay." You can specify the frequency of payment (e.g., monthly), the date on which the payment should be transferred, and the length of time that payments are to continue. Contact the church office, if needed, to get the correct information for the All Souls checking account. Note: Electronic bank transfers are ASUUC's preferred method to receive donations, as there is no fee deducted from the amount donated to the church; however, a transaction fee may be charged to your personal bank account. Please check with your bank, as not all banks charge a fee.

Pay with your credit card using a mobile point-of-sale program such as PayPal. If you want to set up the payment online from your end, rather than making a payment at the church, check with the church office if you need specific account information. Note: These mobile point-of-sale programs usually deduct credit card fees from your payment; therefore, this is our church's least preferred donation method. If possible, please consider adding the credit card fee to your payment to ensure that the church receives the full amount of your payment.
What is Stewardship?
Stewardship is how we sustain, on a day-to-day basis, this religious community and its work. It is the giving of our time and our money in planned ways. Acts of stewardship include:
Pledging our financial support for the church's operating budget. We do this during the annual Stewardship (Pledge) Drive, through financial pledges for the next church year. These pledges drive the development of the budget the congregation approves at its annual meeting. New members are asked, when they join, to make a pledge for the rest of the current year.
Paying our pledges during the church year.
Doing organized volunteer work as a member of a church team.
Taking our turn as a leader by being a team leader or a member of the Board of Trustees